February 24, 2019 | Raj Parr
THE STORY OF RAJAT PARR'S 2015 ANIKA SYRAH
INSPIRATION & COLLABORATION
THE STORY OF ANIKA
Where rusticity meets purity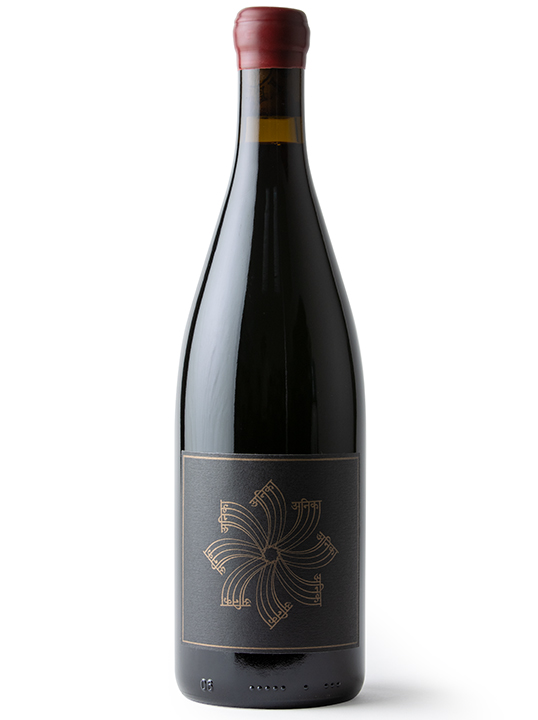 My wine lists, my cellar, my Instagram...Syrah, Syrah, Syrah...everywhere you look. I love to drink young Syrah and I always learn something when I drink old Syrah. The Northern Rhône occupied a significant portion of my wine lists at Rn74 and all the Mina Group restaurants. The focus is always on the top 3 appellations; Hermitage, Côte Rôtie, Cornas. There are some well-made wines in Saint Joseph and Crozes-Hermitage as well. By now you know my mantra, 'Producer! Producer! Producer!' These are the producers in each appellation who I trust and admire.
Cornas - Thierry Allemand
Côte-Rôtie - Jean-Michel Stephan
Hermitage - Domaine Jean-Louis Chave
Saint Joseph - Pierre Gonon
Crozes-Hermitage - Alain Graillot
Crafting a Syrah from California inspired by these great producers presented a challenge I was eager to accept. Inspiration begets the question - can you produce 100% whole cluster Syrah in California and strike the delicate balance of fruit, spice, and minerality found in the best Syrah from the northern Rhône?
This is the question that spawned my ANIKA Syrah. Read on to learn about the inspiration and collaboration behind the 2015 ANIKA Syrah.
"No other grape can marry the joy of bountiful, juicy fruit with the visceral attraction of animal wildness, and then layer the result with the intellectual stimulation of structure and minerality. Great northern Rhône Syrah is like tantric stimulation: it hits all the chakras at once."
Secrets of the Sommeliers - by Rajat Parr & Jordan Mackay
---
THE INSPIRATION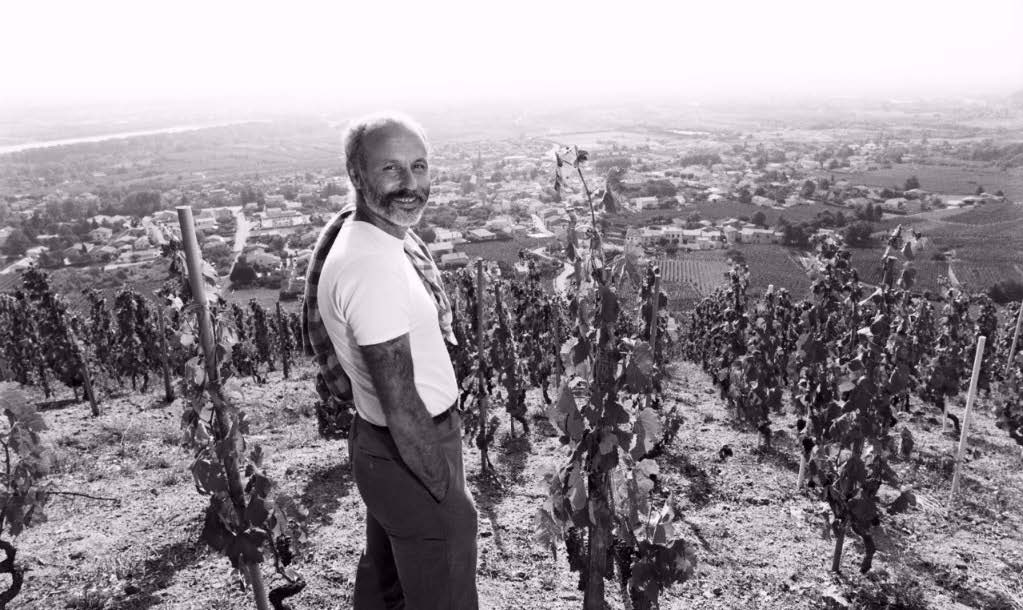 The wines of Thierry Allemand give me so much pleasure. From the granite soils of Cornas, Thierry produces 100% whole-cluster fermented Syrah that drinks incredibly when young, yet ages so gracefully. His Chaillot bottling, sourced from younger vines, is a joyful and exuberant wine in its youth. The Reynard bottling, sourced from older vines, is the apotheosis of Syrah for me. Of the major Northern Rhône appellations, Cornas was most known for producing overly rustic and jagged wines that were disjointed and needed years to coalesce in bottle. Thierry Allemand changed all of that. Kermit Lynch, who imports Thierry's wines, calls him the quiet hero of Cornas. He slowly acquired or rented vineyard plots in the impossibly steep hillsides of Cornas and went about rebuilding the terraces and walls that make the potential of fine wine possible. In my book, Secrets of the Sommeliers, I summed him up thusly.
"Thierry Allemand has an intense glint in his eye and an infectious energy that borders on daunting. He has no formal training, is self-made, and is one of the best winemakers in France. Allemand's style is neither traditional nor modern, but a mix. Like a traditionalist, he never destems, he uses minimal sulfur and no new wood, and he does not scientifically analyze his wines. At the same time, he has used some unorthodox methods, such as occasionally employing carbonic maceration, as is typically done in Beaujolais. Also, his wines do not taste old school. They have an amazing purity and exacting cleanliness, and while they are dense with minerality, they favor the fruity side of Syrah over the savory. Inarguably, they are delicious, joyful wines."

ALLEMAND SANS SOUFRE
In addition to Thierry's Reynaud & Chaillot bottlings, his experimentations in the reduction of sulfur use in the winery led him to make the seldom seen sans soufre cuvée. This Syrah is made entirely without the addition of sulfur, from crush all the way to bottling. He has only made this cuvée in 6 vintages (that we know of) and there is no mention of Sans Soufre on the label.
It is this specific bottling that inspired my ANIKA Syrah. Was it possible, in California, to vinify and bottle 100% whole cluster fermented Syrah without using sulfur and still produce a delicious wine that faithfully transmits terroir? This is what we set out to do, and I couldn't be happier with the results.
---
THE COLLABORATION
Sashi Moorman
Mentor, partner, confidante, and friend. Our fortunes and reputations are very much intertwined, but with each passing vintage we find ways to inspire and challenge each other. Sashi's journey vinifying Syrah predates our friendship. He is the only person more obsessed with the grape than me. His intimate knowledge of the grape brings ANIKA to life in the glass.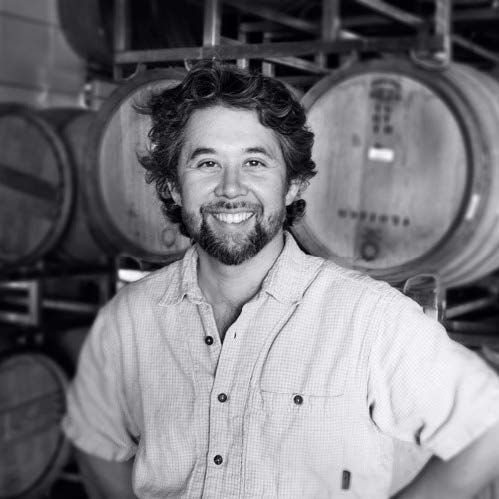 ---
THE INSPIRATION
Stems & Skins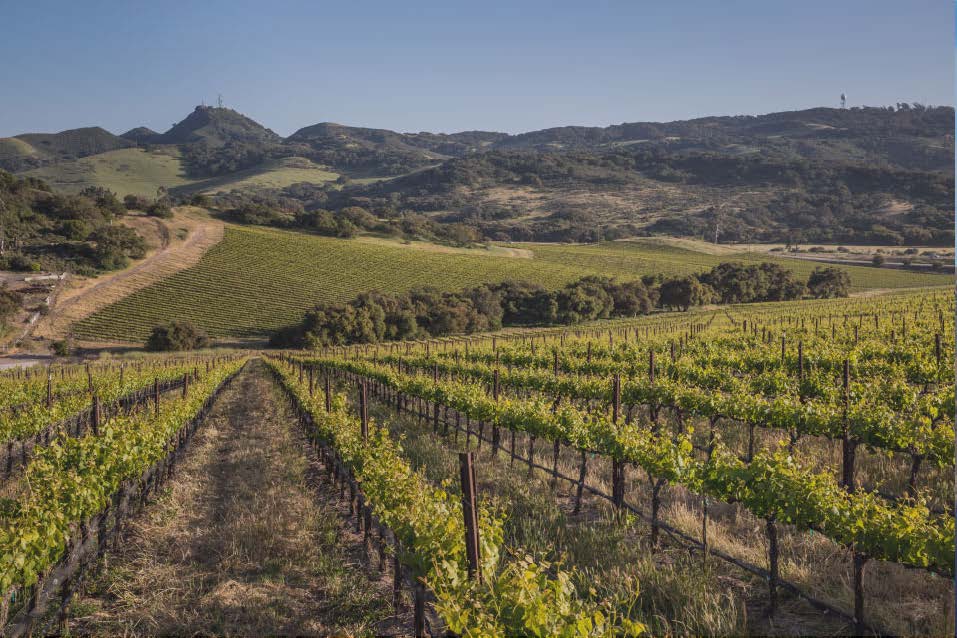 The 2015 ANIKA was harvested from the most historically significant block of Syrah in California. X-block in Bien Nacido Vineyard was the first cool-climate Syrah planting in the state and the fruit from X-block long went exclusively to California/Rhône pioneers Randall Grahm and Bob Lindquist. This gently sloped, alluvial site in the cool Santa Maria Valley AVA yields Syrah that ripens slowly.
In the winery, we ferment the Syrah as whole bunches in open top tanks. We do not control the temperature of the fermentation nor do we inoculate it or add nutrients. This natural, whole bunch fermentation helps us achieve a couple of important objectives. First, the whole bunches result in lots of whole berry or intra-cellular fermentation. One of the primary benefits of this fermentation is that we harness the CO2 that results from fermentation rather than letting it escape into the atmosphere. This retained CO2 helps protect the wine and, as a result, doesn't require additional sulfur to preserve and protect it.
Second, the stems contribute not only the signature spice to the nose, but also increase the pH of the wine. You don't taste pH, but you feel it. While the stems lift the aromatics, they also broaden the palate of the finished wine. Finally, gently extracted, whole cluster fermentations prevent the finished wine from being too tannic. There are plenty of examples of great Syrah in the world that have structure informed by tannin, but delicious young Syrah is so drinkable when the fruit is exuberant and the tannins are moderate.
SANS SOUFRE
Bottling without adjusting the free sulfur is quite an endeavor. Most deem it risky, and it is, but I believe it offers the absolute truest expression of place and the kind of textural experience that keeps me refilling my glass. Sulfur, while an excellent preserver of wine, also firms up tannins in young wines. Sure it's risky to go without sulfur, but the pleasure that results makes you quickly forget about everything else.
---
RAJ'S ROLODEX
RESTAURANT DANIEL - NEW YORK CITY
My favorite wine list in the country to go deep on Northern Rhône is Restaurant Daniel in New York City. An incredible wine list and a phenomenal team of sommeliers led by #TheOtherRaj - Raj Vaidya, Daniel offers vintage depth, benchmark wines, and some absolute treasures, like a '90 & '91 Côte-Rôtie 'Côte Brune' from Gentaz-Dervieux.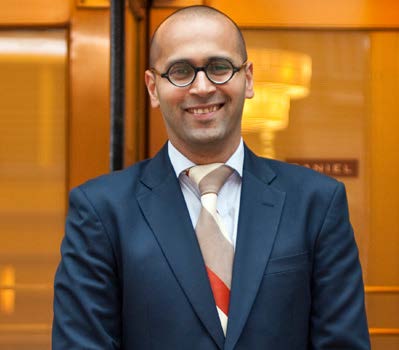 KOGOD WINE MERCHANTS - THE INTERWEBS
If you want to go down the rabbit hole, spend hours ogling exceptional wines from the northern Rhône, and then charge it all to your credit card, look no further than kogodwine.com. Max Kogod has always been a great supporter of ours and we LOVE to buy wine from Max's incredible offerings.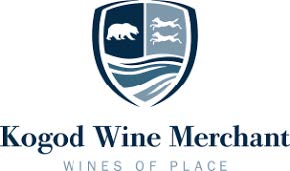 Comments
Commenting has been turned off.