July 21, 2020 | Raj Parr
RAAHI part 2
When you get a chance to work with intentionally farmed fruit from an incredibly special vineyard, it is so important to make the most of it. My goal with Raahi was to try and make an elegant expression of Zinfandel. So often, because of vineyard location (think a red-hot valley floor), Zinfandel tends towards darker-fruited and jammy wines. Expressions of the grape that don't show terroir, aromatically or texturally.

The old vine Zinfandel in the Kirschenmann Vineyard is balanced, sits in a slightly cooler and windy area, and grows in silica-rich sandy soils. To me, this means red fruits, elegant texture, and lots of bright and lifted aromatics. I bottled Raahi Zinfandel in a burgundy-shaped bottle for a reason. This is Zinfandel for Pinot Noir drinkers.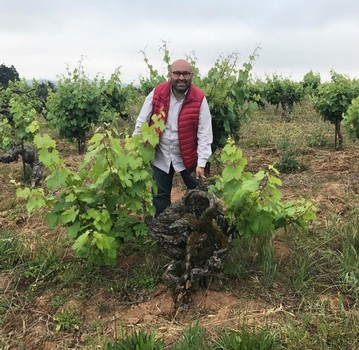 I made this wine in an old dairy tank. It is a labor-intensive and intimate winemaking vessel that requires you to be in close contact with the fermentation. These tanks are NOT easy to work with, but they are the same type of tanks Burt Williams made the early Williams-Selyem wines in, and I totally see why. After driving the fruit back to the winery, I destemmed it and gently laid the whole berries in the dairy tank. Over the following week, I gently punched down the cap by hand.

As with all my wines, I did not add any yeast, or nutrients, or sulfur to the fermentation. This is a naturally fermented wine with no additives. After the wine was dry, we pressed and racked it to old barrels where it aged for a little over a year. We bottled Raahi this past spring with no sulfur. The wine is exactly as I hoped it would be. Elegantly textured, supple and refreshing, with bright red fruits and the spicy wildness of Zinfandel. I wish there was more! I've already pulled many corks with friends. It is such a great summer red wine to chill and enjoy with food cooked over an open fire or grill.
Comments